---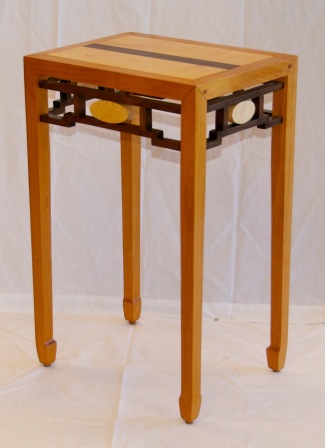 This series of tables are inspired by the traditional Chinese-style low tables with the 3-way corner joints and the rising cloud sides but given a more modern look by using a square edged lattice structure.
---
Chinese-inspired rectangular side table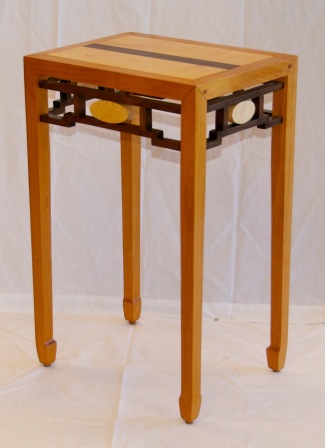 Honduras Mahogany with Maple and Indian Rosewood top and stained Mahogany and Maple side rails Size: Width = 16in. , Height = 25in. , Depth = 12.5in.
The look was further enhanced by the solid Maple ovals incorporated in the lattice work and the insertion of an Indian Rosewood strip in the maple top.
---
Chinese-inspired hexagonal side table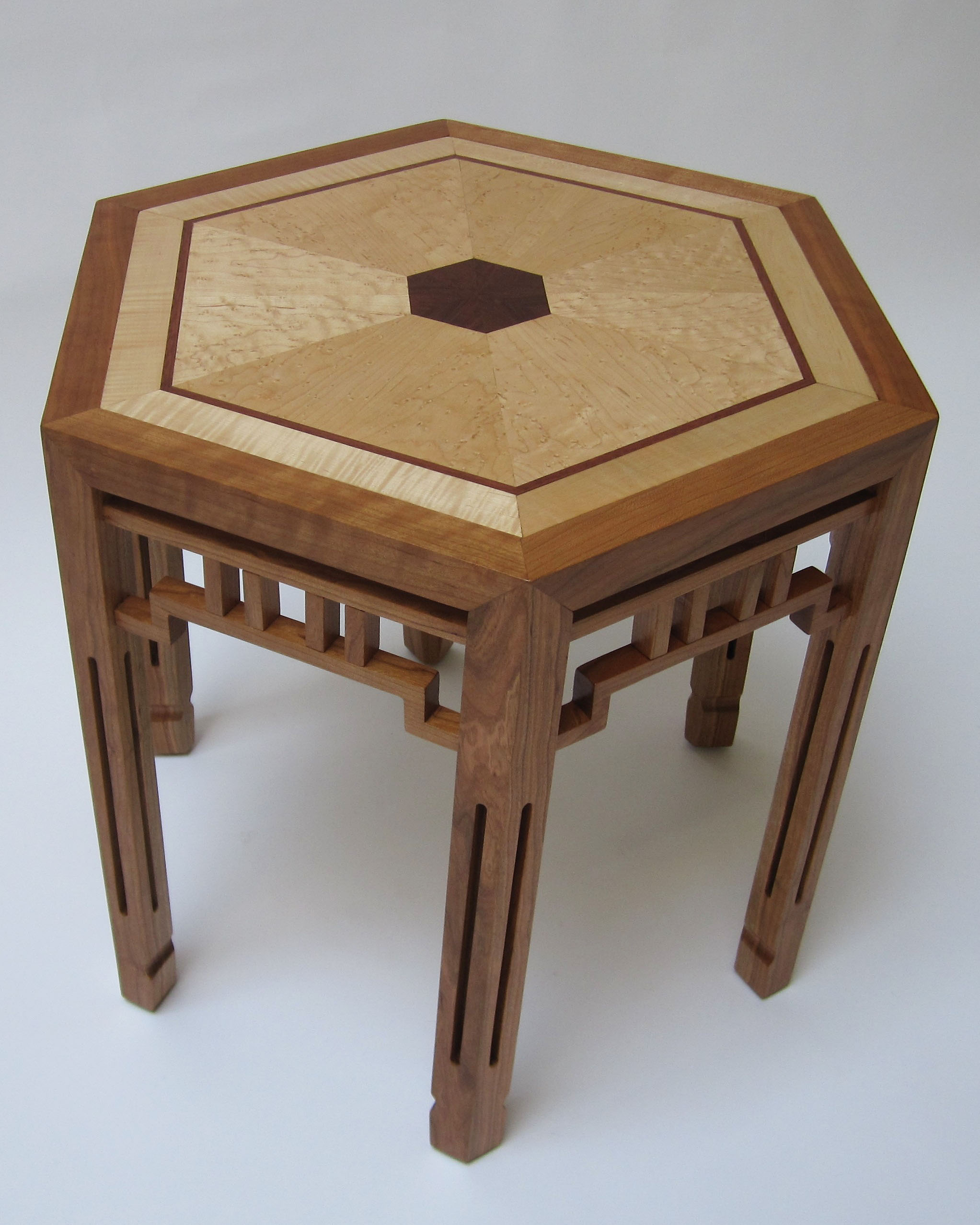 Cherry with Maple, Rosewood and Mahogany on Birch plywood core top Size: Height = 20in. , Width = 20in. across flats
---
---