Art Deco Inspired Bookends made from various hardwoods.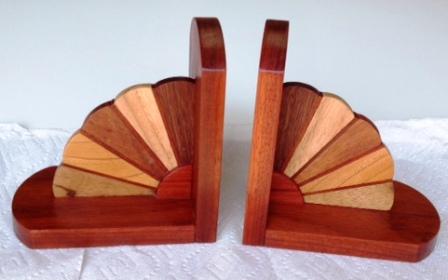 #1 Jarrah with English Elm, Zetoba, Zebrawood (Sold)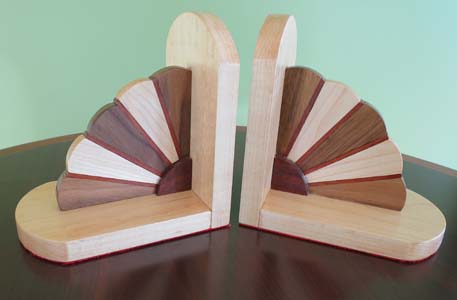 #2 Hard Maple with Walnut and Jarrah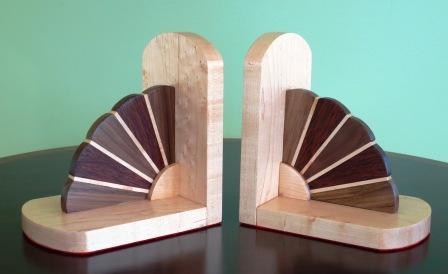 #3 Hard Maple with Walnut and Bubinga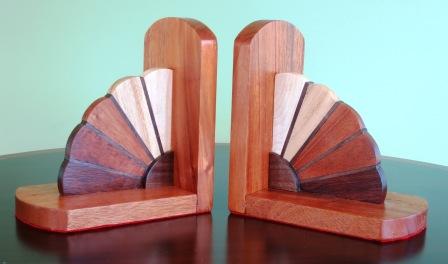 #4 Mahogany with Maple, English Elm, Padauk, Jarrah and Walnut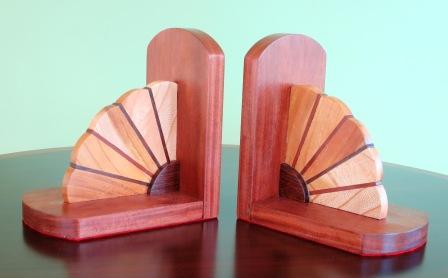 #5 Mahogany with Jarrah and Jatoba (Sold)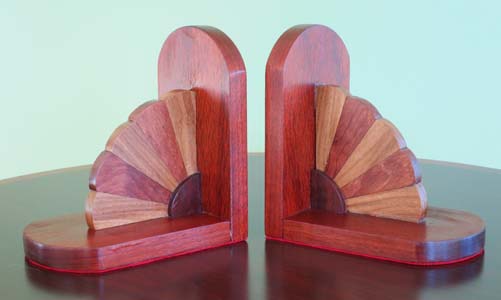 #6 Padauk with Jarrah and Afromosia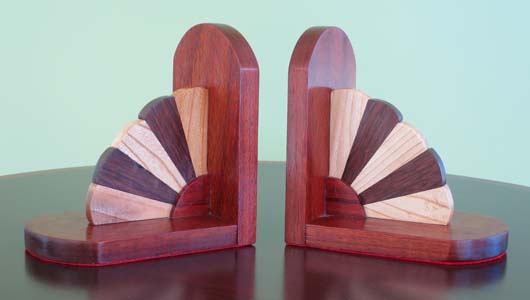 #7 Padauk with Bubinga and Jatoba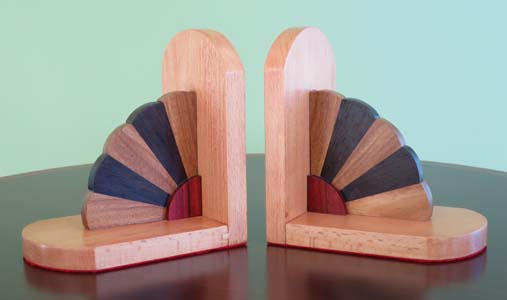 #8 Beech with Afromosia and Wenge
#9 Beech with Zebrawood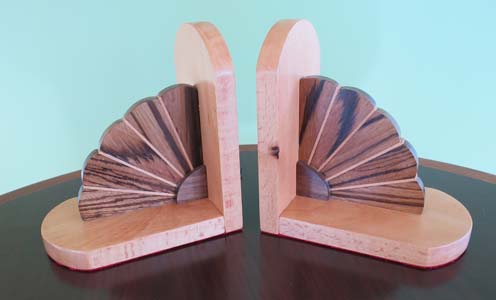 #10 Beech with Zebrawood
Other wood combinations are available; Custom designs also available.
The bookends have steel plates embedded in the bases to make them less likely to slide
Plus a felt underside so so they can be used on polished surfaces.
Size: 4in wide, 6.5in long and 7in high
---